I've decided to start a new series of blog posts, as this topic is close to my heart, with my sister being recently diagnosed. For anyone that has attempted gluten-free baking, you'll know it's no easy feat. Gluten is what holds the ingredients together, and helps baked goods to rise. It is quite a challenge to bake a gluten-free cake that is light and airy, as they tend to be rather dense.
This has led to a whole lot of research into the condition, and also baking alternatives. Most people have heard of a gluten-free diet, as it's currently quite in fashion. The positive impact of this is that it means gluten-free options are more readily available than they've ever been before. The bad news is that those following a gluten-free diet for fashionable reasons may not be as strict with their diet, removing obvious sources but not cross-contaminated foods (which is extremely important for coeliacs). For example, although there is no gluten in potato, a coeliac has to take care if ordering chips as they might be cross-contaminated if cooked in the same oil as foods cooked in wheat-batter.
There is no cure for coeliac disease, which is an autoimmune condition, and not an allergy or intolerance to gluten. The immune system mistakes substances found inside gluten as a threat to the body and attacks them, which damages the surface of the small intestines, disrupting the body's ability to absorb nutrients from food. So what does all this mean? Switching to a gluten-free diet for life, to control symptoms and prevent the long-term consequences of the disease. But hey, at least you can still drink wine and eat cheese, right? Some good news!
In an effort to (hopefully) show my sister that she can have her cake and eat it too, I set off to the local supermarket to check out the gluten-free offerings, armed with my gluten-free shopping list.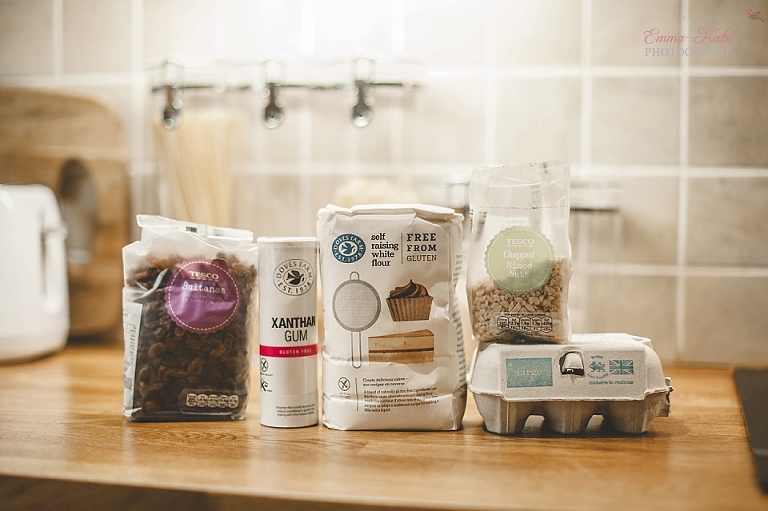 So far so good – Dove Farm gluten-free self raising flour, Xanthan gum (to help bind all the ingredients together) and also gluten-free baking powder. Although it did take me at least double the usual length of time to locate all of the ingredients. This studying the label business really slows you down!
On the menu was this BBC Good Food carrot cake recipe.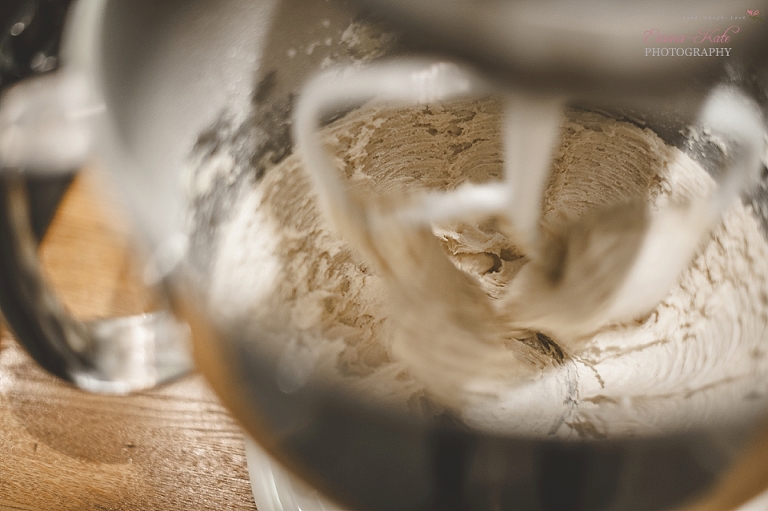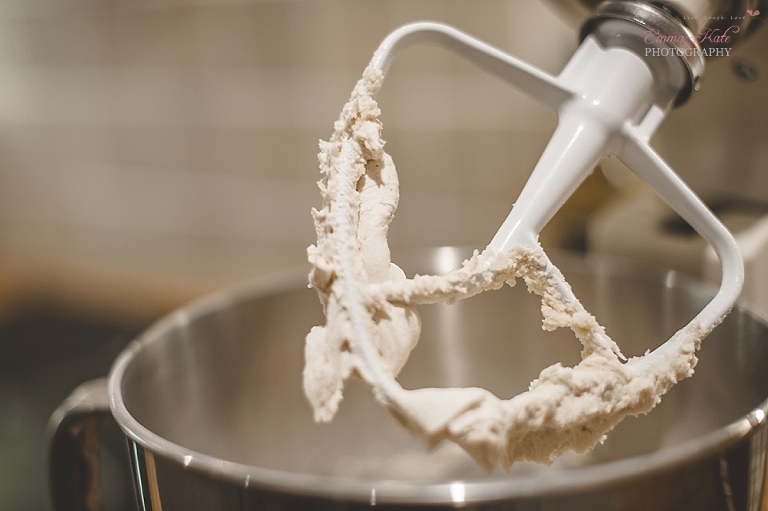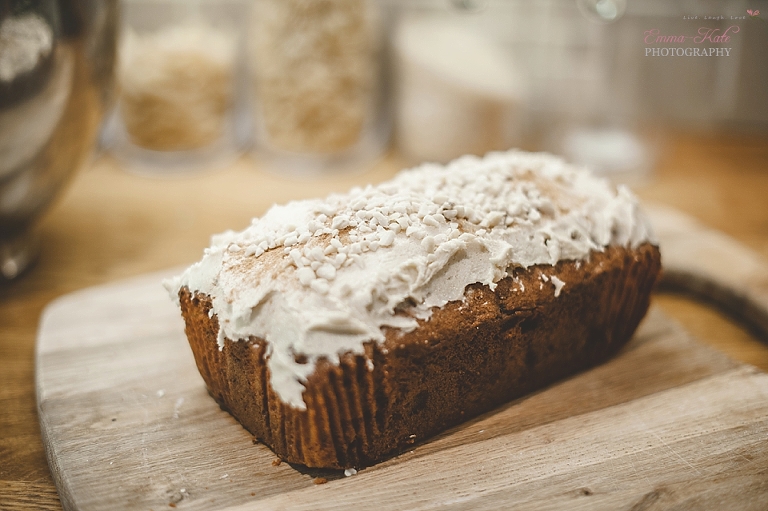 I added the recommended amount of Xanthan gum, in relation to the amount of flour used in the recipe, but I might try a little more next time. It was very slightly crumbly, but not badly so, and it tasted delicious according to everyone who tried it. It disappeared pretty quickly!